Even though your marriage may be ending, life goes on.  Without question divorce is stressful.  Sometimes, in the midst of that stress, it can be overwhelming to realize that the day-to-day obligations of life don't disappear or diminish. The unfortunate truth of the matter is that stress simply cannot be eliminated entirely. The good news though, is that it can be managed, and we have a few helpful tips for how to do exactly that:
Leave the legal matters to the lawyers: Certainly, divorce, and all that comes with it can seem daunting. After all, the law is often complex and confusing, and the unknown can often be unsettling. That's why the best possible advice we can offer for stress reduction during the divorce process is to leave the legal matters to the lawyers. A knowledgeable and experienced attorney will be able to guide you through the process with the advice and perspective you need to make complex issues clearer.  The investment in an attorney who understands family law and who can pursue the best strategies on your behalf is well worth it, and it leaves you free to focus on the other important matters in your life.
Get plenty of rest: Especially during the more stressful times of life, a good night's sleep can often seem elusive. It can be difficult to take a step back, wind down, and calm the thoughts that are racing through your mind. It is also easy to come to the understandable, but mistaken assumption that skimping on sleep is the only way to ensure we can accomplish all that each day requires – but this is simply not so. In fact, getting regular and restful sleep actually allows us to accomplish more each day than we can when we are fatigued. When we are fully rested, our minds are clearer, our emotions are easier to control, and our bodies are more energized and capable of handling all that each new day might bring. Getting that rest may be difficult at first, particularly if you struggle with insomnia.  It may mean trying out a new relaxing sleep ritual each night before bed.  It might mean investing in a new, more comfortable mattress.  It could mean consulting with a sleep professional, if necessary. The change in the way you feel will ultimately be well worth it, however, and is certainly worth the effort.
Make the effort to exercise: Sometimes, when we feel stressed out, the last thing we feel like doing is adding something else to our daily to-do list. We already feel exhausted and overwhelmed, and often unmotivated to get up and get out and exercise. Paradoxically, however, the times we least feel like exercising are often the times when exercise is most Of course, exercise is good for our bodies – but it's also very good for our brains, too. Exercise releases powerful endorphins which help to improve our mood and boost our energy levels. It relieves stress, and it improves confidence and self-esteem. It can also be a fun way to spend time with others, which is a powerful stress-reliever in and of itself. One common misconception about exercise is that it always has to be a painstaking and unpleasant process – and this is simply not so. Make the effort find an activity you enjoy – jogging, yoga, playing outside with your kids, or a recreational kickball league, for example – and give it a try. Get out and get moving – you'll be glad you did.
Emphasizing healthy eating habits: When we are stressed out and overwhelmed, eating junk food is a default choice that many of us make. After all, sitting on the couch with a pint of ice cream and a spoon feels comforting and tastes good – in the moment. In the long term, however, eating junk food, drinking too much alcohol, or having too much sugar ultimately makes us feel sluggish, run-down, and less than our best. Making healthy choices when deciding what to eat and drink is in investment in health and happiness that is important – for ourselves, and for those we care about.  Meals high in carbohydrates and sugars can cause you to feel sluggish, and alcohol, while it may feel good in the moment, is ultimately a depressant that can only add to the difficult emotions that many experience during a divorce.  Finding a balance is key.  You don't have to give up foods that you love – just enjoy them in moderation. When you eat healthier, you'll feel better.
Simplify and slow down: You may feel the need to accomplish everything as usual, but during divorce, your life circumstances are changing – and often rapidly.  Try setting daily goals and taking things one day at a time.  Accept that you may just not be physically able to get it all done, and realize that this is okay! Simply talking to someone you trust can be a wonderful stress reliever.  Talk to a family member, a friend, or someone at church.  Sometimes a counselor or therapist with experience helping people through divorce might be useful for you.  If you need assistance with finding a professional, please let us know and we will be glad to help.
The truth of the matter is that it's nearly impossible to make it through the divorce process without feeling some amount of stress.  Stress is an expected and natural part of divorce, and realizing this and accepting it as you move through this phase of your life is important. This doesn't mean that you can't take the above helpful steps to help to manage the stress that you feel, and to help ensure that you move through this chapter as smoothly as possible, and towards a new bright beginning. If you find yourself confronting the process of divorce, we're here to help you do exactly that. Call us today.
---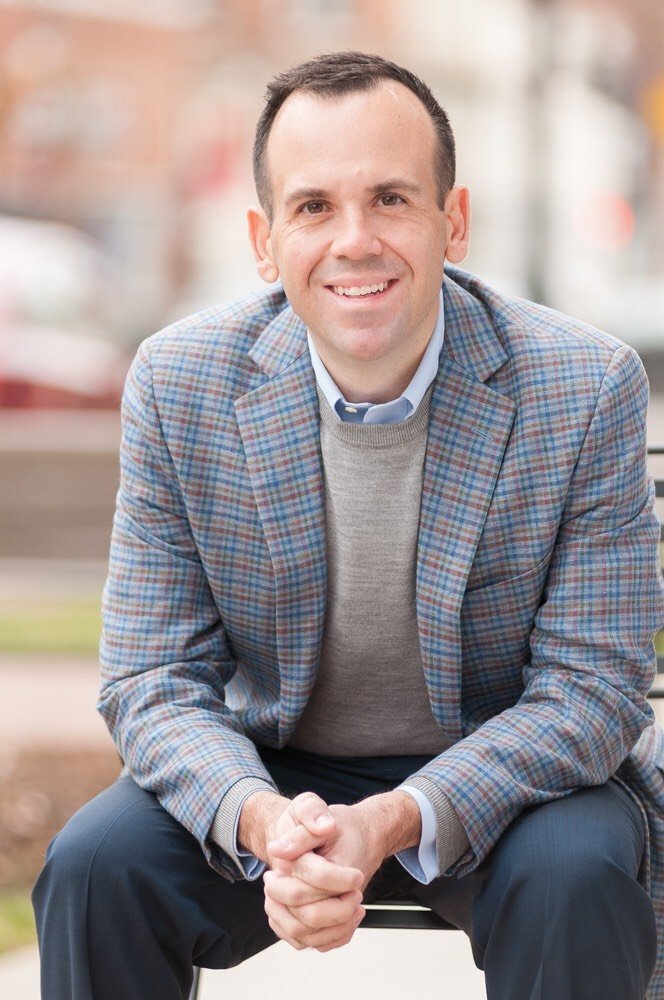 Hi, I'm Dustin McCrary. I'm here to guide you and your family through divorce with safety and security. I'll be with you every step of the way.